"Travel with Purpose" Harambee visits Ivory Coast (May 20-26, 2018)
A contingent of 13 Harambee members and supporters from Spain, Italy, Switzerland and the US visited local projects in Ivory Coast. They visited Wale Health Center in Yamoussoukro and its branch in Tomboukro, training schools and centers, EFA, ILOMBA, YARANI and AKATIO, where they met and spoke with directors, teachers, students and local town-folks. These meetings are in keeping with Harambee's goal of transparency, allowing donors to witness the impact of their support to the various communities in the country. It was a rewarding experience to see young men and women learn skills in literacy, agriculture, cooking, sewing, construction masonry & HVAC, hotel management, entrepreneurship, etc. The local children interacted and played happily with the visitors and posed for some photo opportunities. The Harambee communication team also interviewed individuals for personal testimony. It was a week well-spent, learning about African culture and meeting the genteel and beautiful people of Ivory Coast.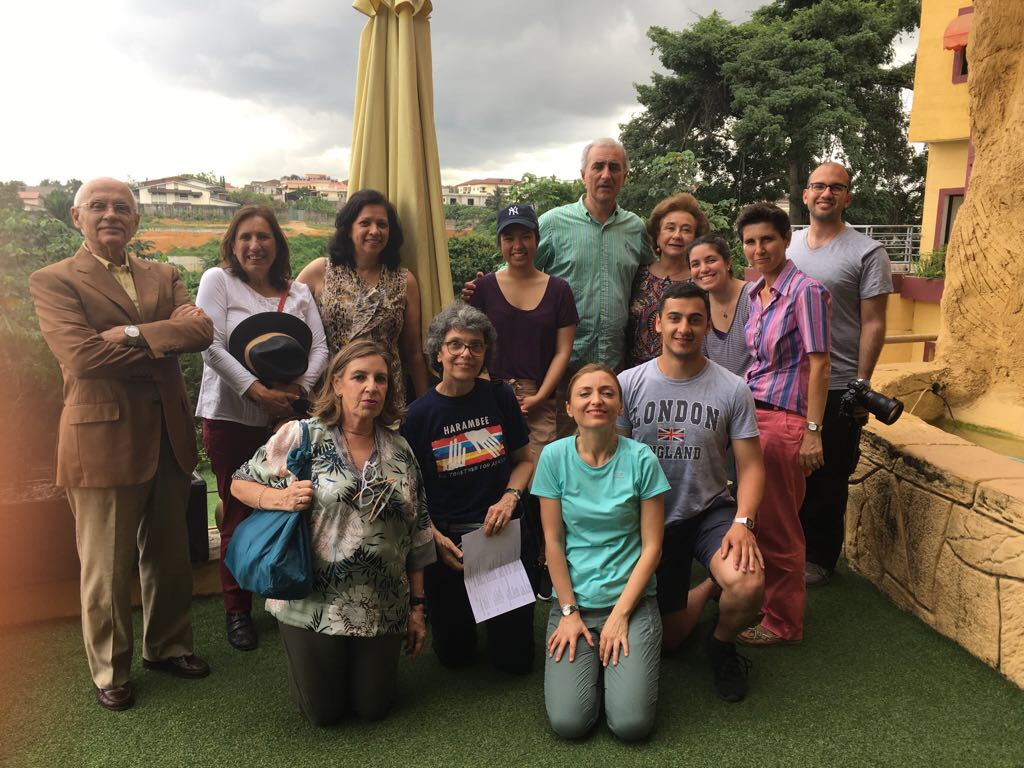 TRAVEL WITH PURPOSE
We invite you to join us in HARAMBEE's
"Travel with Purpose" program
a visit to IVORY COAST May 19-26, 2018
Harambee believes in transparency and welcomes the opportunity to prove to supporters that their donations go a long way in the lives of children, women and young adults in Africa. Come and see the impact that your support has made in the various communities in Ivory Coast. Experience the culture and warmth of the local folks first hand. See what "Harambee" is all about.
ITINERARY
May 19, Sat : Leave JFK—NYC Air France
May 20, Sun: Arrive (ABJ) Abidjian airport, Ivory Coast
May 21, Mon: Visit University Barrio Yopougon & Gobele
May 22, Tue: Elementary school, Wale Ctr, Visit Basilica
May 23, Wed: Elementary school Plateau Dokui, Visit local community and families
May 24: Thurs: Ilomba school, Health Center
May 25, Fri: TBD
May 26 , Sat: Leave Ivory Coast, arrive NYC May 27, Sun.
Photos from our 2012 Trip: